RetailWins is a division of M/S. Navviti Consulting and Technologies Private Limited, a company constantly striving to provide 'Customer Delight' is managed by a group of professionals with a combined experience of over 100 years in Information Technology and Retail Industries. Our services are focused towards providing Business, Process and Technology Consulting for Retailers across formats in a tangible way modeled around sophisticated Tools and Technology.
Our solutions to the Retail community include cutting-edge Technology solutions for Business Intelligence, Merchandise Management, POS & Inventory Management, E-Commerce, Customer Relationship Management (CRM) and Supply chain management systems.
All our solutions are aimed to eliminate the acute pain areas the Retailers face, thus empowering them to concentrate on their core-competency. The Retail eco-system is perennially plagued by lack of manpower and lack of training in this part of the world. Thus, we provide people solutions and services through our flagship services "Retail Campus" and "Retail Naukri" which handles retail training, recruitment and staffing solutions.
We understand the importance of process quality and reliability factors and have put in place a robust 'Quality' mechanism across our Support & Delivery functions in the organization.
We have our offices and representative offices in Bangalore, New Delhi,Mumbai and Chennai.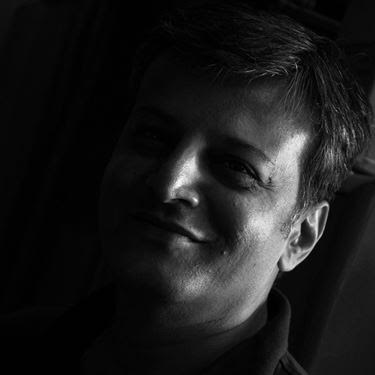 Pavaman Y A
---
An Industrial Engineer from Bangalore University, went onto become a serial entrepreneur, during the last 3 decades.
Successfully built a Software services business in the growing IT Industry servicing some of the Leading Multinational Software companies out of India, that eventually went public post M&A.
Co-Promoted, Retail Management Consulting Company, specializing in providing strategic consulting to some of the leading Retail organization in India and South-East Asia. He brings with him knowledge of Retail Technology and has hands on experience of end-to-end Retail automation for large Retail operations.
A strategist, who believes in 'Doing Right the first time', was an early Hawk, in identifying huge opportunities in IT Training industry and has provided an army of software Professionals to the Industry.
The entrepreneur in Pavaman is the result of the knowledge inherited during his long corporate career with leading Software companies like Polaris Software Lab Ltd. And Brilliant Tutorial groups during his early career days.
A continuous learner, currently mentoring SME's to succeed, through Strategy Workshops, Business Consulting and Angel Investments.
An adventure enthusiast with passion of a vagabond hikes around the mighty Mountains and the Green Forests to understand the co-habitats of this creation.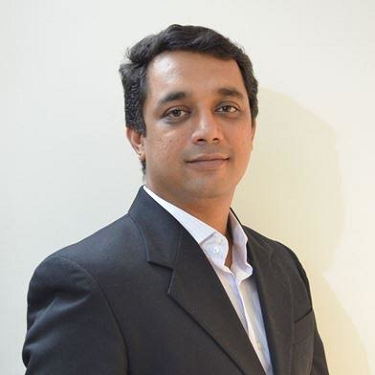 Radhesh Shenoy
---
He has been in the business of helping retailers in their business by providing them with solutions for POS (Point Of Sale),Inventory Control, Customer Relationship Management, Vendor Managed Inventory, Promotions management, among other IT requirements. Also, helped retailers to integrate POS systems with their ERP or Finance systems like Tally and EX. He has also developed interface for Online Mobile recharge and other developmental operations.
He personally has more than 13 years of experience in Retail and automation industry and has been involved in Selling and Implementation of various Retail Automation technologies, including Retail Pro.
He is involved in sales activities for Retail Pro, BI, and services for retailers. Including creating proposals, demos, negotiations and closure of deals. Successfully integrated Retail Pro with Various BI software as well.
He also has hands on experience with SRS, Documentation, UAT, training, creation of training materials, implementation, troubleshooting and support as well.
Actively been involved with development of products for the retail industry, on various aspects like vendor management, alerts on mail/sms text messages for retail outlets.
Handled projects involving Development of ancillary reports, tools and plugins around Retail Pro.
Handled and setup networking for offices, systems including mail, ftp, database and domain servers and firewalls.
Implemented portals on Joomla and Drupal, Implemented OTRS, OpenERP, OpenProject among others.
Specialties: Retail Automation, Retail Pro, Raymark, Torex, Cuscapi Transight, Aloha, Foxpro, VB, Delphi, DOS, Windows XP, Windows 2000, Windows 2003, Windows 3.11, Windows 98, Vista, Windows 2008, Ubuntu Linux, Networking, Open Source Software like OTRS, ]Project-Open[, Sugar CRM.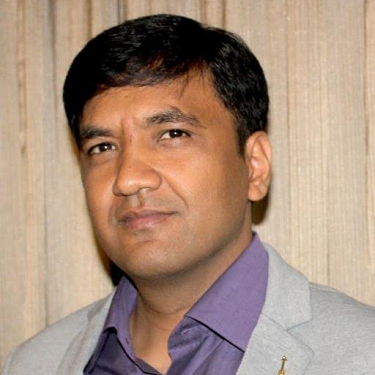 Dhaval Joshi
---
A techie entrepreneur who loves watching movies as stress buster. With over 15 years of experience in IT industry, he has been a software developer to the core.
He still spends more than half of his working hours writing software programs and loves challenging situation that brings out the best in him.
Started his career in late 2002, Dhaval moved to Banglaore in 2005 to make a mark in India's silicon valley. He always has been passionate about his work and a go-getter.
If there is one constant throughout his career, it's programming. Over the years he worked in various companies and executed different roles, from Developer to Senior Developer to Lead Developer to Build Master to DevOps Head, successfully with his love for challenging tasks, out of the box thinking and never say die attitude.
During his career, Dhaval has worked with many multinationals. But he considers his tenure at Dell most profound when it comes to his career. This is where he got chance to explore his true potential.
During his last stint as an employee, he realised that he had to do more. He Co-Founded Navviti in 2015 with a vision to help Indian Retailers to achieve more with the help of streamlined processes and automation.
Not so social media enthusiast, he loves to drive across states on open highways. His favorite vacation spots are beaches with cool breeze.
A risk taker who is never afraid to clean the slate and start over.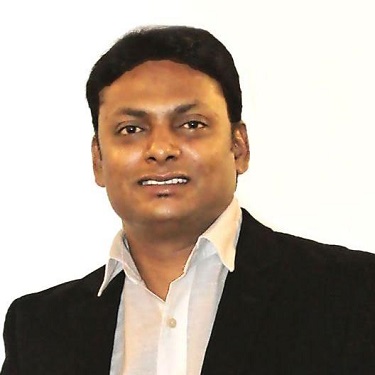 Christopher Vijay
---
Started his career working at a Toy Shop counter selling chocolates and maintaining display and replenishment.
Later worked for a Music store while Bar-coding products and Processing the music Cassettes and Discs, learnt a lot of systems and processes followed to run a Retail Store.
He moved on to a company of Retail Software and Services. He was a user of retail softwares once and now has went on to become a Consultant serving customers in Retail Industry.
At this Phase of professional engagement, Project Management, Team Leading, Training, Customer Relationship Management was his core competency.
Enabled Retailers to an Automated Retail Operations Environment by focusing on Pain areas & Process Requirement Studying, Defining & Mapping Retailer's business processes to the best practices, implementing & training individuals on automation.
His 18 + years of experience with Retailers in different verticals at all areas that mattered from the ground level, interests him the most to excel in enabling retailers to the fast paced automated environments in the industry.