NATIVELY CROSS-PLATFORM
From forward-looking architecture, reduced maintenance demands, and flexible user-interface, Retail Pro Prism is created to support specialty retail as it grows.
Enterprise-Class Retail Software
Trusted feature-rich retail software offering an agile platform for retail regardless of your scale or business model.
A True International Solution
Proven solution for global retailers who need robust features, and local support everywhere for multiple currencies, taxation, and regional regulatory policies.
Fully Customizable, Extensible, and Integrable
A powerful platform for retail when you need a fully integrated, flexible solution that will grow with your business.
Cross-Channel Retailing
Customer-centric, consistent retail software tools that help you build engaging shopping experiences at all retail touch points.
A Trusted Leader in Retail Management For Over A Quarter Century, Across 128 Countries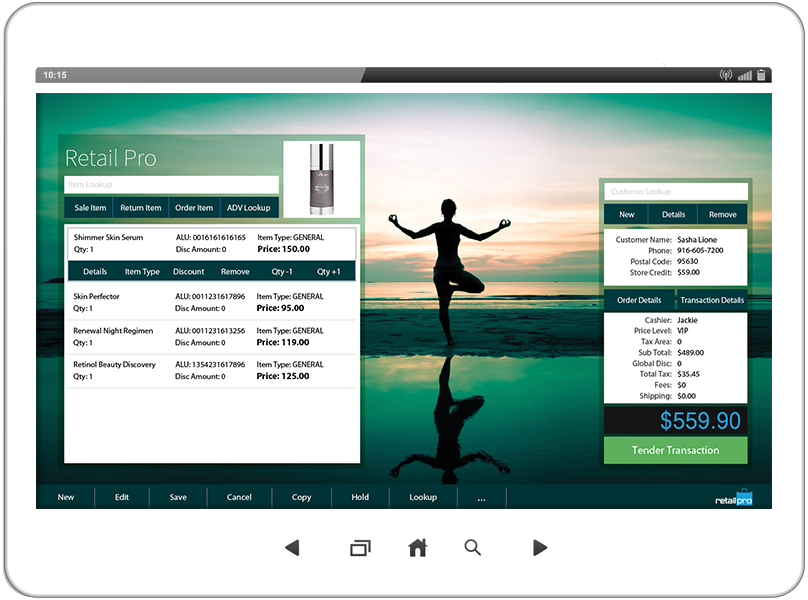 User

Friendly
Start

Our Business Partners handle the implementation

Train

Save valuable manhours by training seasonal staff with any of our 800+ online training videos.

Sell

Ring in sales quickly thanks to a fully-customizable UI
Customize

Anything
Optimize your workflow for efficiency
Reflect your brand with configurable UI
Act on trends with customizable reporting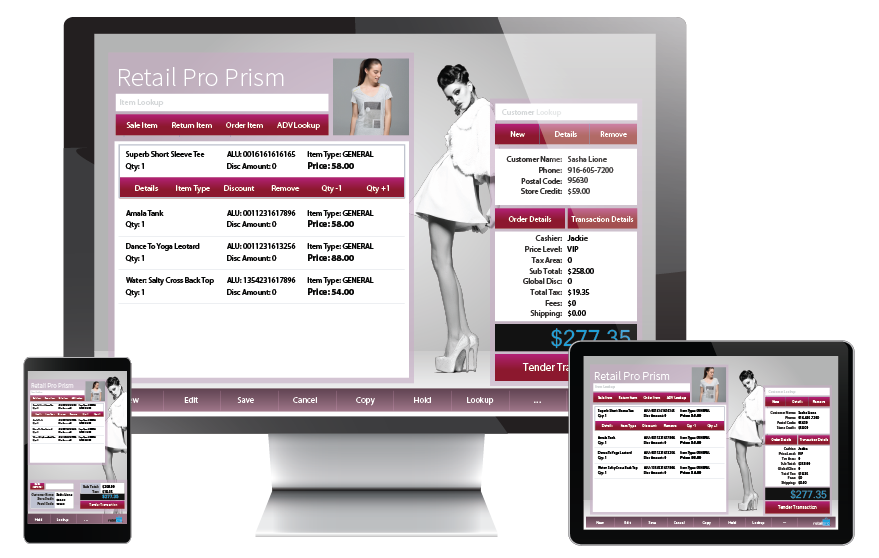 Adaptive Functionality
With Retail Pro, you have the ability to tailor your retail software to fit the exact needs of your business and remain innovative at all times.

Integrated and Seamless
Retail Pro integrates with many of the world's leading accounting, merchandising, customer relationship management, ERP, and business analytic systems.

For Any Access Point
From Point of Sale, kiosks, E-Commerce and mobile devices, Retail Pro is the single feature-rich platform for retail.

Sync with Your Vision
Leverage the flexible Retail Pro user interface to extend your branding to all your customer touch points and tailor workflows to your business needs.

Create Unparalleled Customer Experience
Empower your sales staff with tools to engage shoppers, deliver highly personalized shopping experiences and foster loyalty.

Workflows Designed Your Way
Customizable workflows improve efficiency at the store level from sales, to customer management, to security.

Always the Right Size to Fit Your Retail Business
Highly scalable, our retail software solutions can meet the unique demands of your business as it evolves and grows.

Take Your Business Anywhere
Retail Pro allows you to move or expand your business into virtually any market by being one of the few specialty retail solutions that works seamlessly across borders.

Your Business Your Way
Whether your business is a large corporate-owned chain, franchise, store-in-store location or an outlet, Retail Pro gives you the tools to increase productivity and control costs.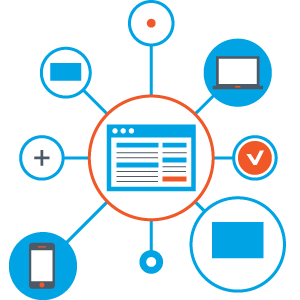 Retail Pro Prism
Our most flexible POS solution yet
Our latest retail management software, Retail Pro Prism POS marries Retail Pro 9's comprehensive features with modern architecture and improved flexibility on every level at the POS. Prism delivers outstanding agility, data security, accuracy, and operational control for specialty retailers with reduced hardware and technical support requirements.
Contact us to know how RetailWins can do more for you.